Sale!
Iom Biofeedback Finger Sensors for SCL HRV
IOM Biofeedback Finger Sensors yield accurate SCL, HRV & Raw Heart Rate data.
IOM Hardware is base for all Wild Divine & Somatic Vision Games, Training & Coaching Software.
Additional sets great for Multi-User Stations, Office Demo or Travel.
1 in stock
Description
IOM Active Biofeedback Finger Sensors Hardware.
Works with PC or Mac for all Wild Divine and Somatic Vision software.
Purchase with Software, in Bundle Deals or add a 2nd set for travel, the office or for professional organizations for multi-user applications.
Take control of your life now! To use our active feedback events, and allow your body's stress, tension, relaxation, and energy signals to drive the results, you need our patented Iom Active Feedback Hardware.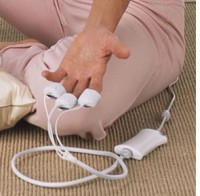 Train with the Masters:
Zen Master Nissim Amon
Dr. Andrew Weil
Dr. Dean Ornish
Nawang Khechog
Joan Borysenko
Stephen Cope
Sharon Salzberg<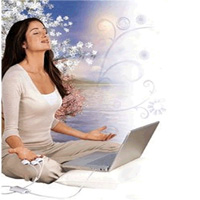 Iom Active Biofeedback Sensors for all Wild Divine Software:
Return to the Sun Realm! 3D

with new adventure gaming.

Relaxing Rhythms

for Expert Mind Body guided exercises.

Mindfulness Academy

with quick, easy focus training.

The Grapher:

See raw HRV, SCL, BVP data on screen as you train

Zen Journey

for Meditation Training with a true Zen Master
<
Also works with all Somatic Vision Programs:
Alive

Software Suite for personal use.

Alive Clinical

— Comprehensive Suite for all professionals and organizations.

Dual Drive Pro

for action attention control and multi-tasking training.

Inner Tube

flying game teaches kids Relax to Win!

Particle Editor

to get visually immersed in relaxing environments.

Tropical Heat

Jet Ski with the best new action graphics.
See your heart rate and skin conductance on screen, record and check your progress!!
There are always NEW, EXCITING Programs and Games each year for the IOM Finger Sensors, too.
Wild Divine is powered by our patented biometric sensor, The Iom (Bio=Biology Metric=To Measure). The Iom clips to your fingertips and plugs into your Mac or PC via USB. The Iom picks up tiny, tiny changes in your levels of stress, tension, relaxation, etc. and relays it to the computer game. So, instead of using a mouse, keyboard, or joystick to control the game, you actually change your physical states to progress and win!
Add to your system or begin your transformation today!
Step out of time and into a realm of endless possibility, where you'll practice breathing and meditation  during immersive game play — mentors lead you as you learn to use techniques like the heart breath, an ancient yogic breathing technique that will help you achieve control over your responses to situations in life.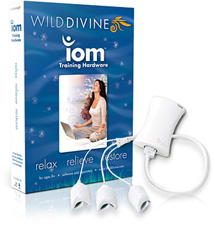 The iom feedback training hardware measures your vital states as it teaches you mastery and control of the mind/body/soul connection. Everyday, you use a mouse, keyboard, or joystick, to control what happens on your computer screen. Now, imagine being able to use your thoughts, emotions, levels of muscle tension, relaxation, and meditative states to control what happens on your computer screen.That is the magic of the Wild Divine iom.
Using the IOM and your favorite biofeedback software, you learn to control your mind, banish the toxic effects of stress, train yourself to relax, let go, and stop being "stressed out" or constantly anxious. You acquire essential skills to improve concentration, focus, mental sharpness and "calm on demand".
Active Biofeedback is simply FUN & RELAXING! You'll come back to it over and over again.
Begin your transformation today!
With just a few minutes of practice each day, you'll develop skills that will help you become more present and more mindful, two essential elements to your overall state.
Once you've mastered an activity you'll find yourself returning to it again and again, not only to refine your skill, but to experience the pure relaxation and joy it creates. With just a little practice, you'll be able to quickly and easily start integrating these new skills into your daily life for a happy mind and a state of enhanced balance in life, love, and relationships.
PC and Mac system requirements:
Windows XP, Vista, Win 7 or Win 8
MAC OS: all operating systems iom Controller (provided in software)
1024×768 display or higher
Standard 30 day 100% Money Back Satisfaction Guarantee EXTENDED to 60 days by Stress-Free Living! Absolutely, a no risk, 'no-brainer' to increase your happiness, life success and peace of mind.