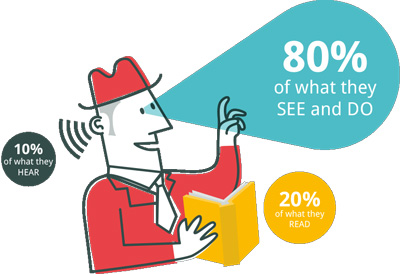 Easy to Use Technology + Best Methods + Professional Guidance = Win, Win, Win!
Everyone learns more when they hear, see and do. Real Time Biofeedback does this.
Increase your effectiveness by as

much as 80% as you lead active, real time biofeedback exercises

.

Use your instructions, introduce new stimuli and record your notes real time from a 2nd monitor.

Review measures of calmness, focus, anxiety in their raw forms or via specialized reports like coherence or frequency power in multiple graphs.

Record the progress.

Show proof to clients as they improve from week to week.