Dual Compatibility Sensor Upgrade
$50.00
Add Dual emWave or iFeel sensor & IOM sensor Compatibility for your Alive programs.
You choose the best feedback method for your use.
Do you own the HeartMath emWave Sensor?
Measures HR, HRV with using an Ear Clip or Single Finger Sensor.

Using the Ear Clip enables hands-free play which is often preferred for games.
Do you own a Lightstone or IOM Pro by Wild Divine with 3 finger sensors?
Use Skin Conductance (SCL) for quicker response and more available games.

Some Alive Versions now use Blood Volume Pulse (BVP) as an extra feedback measure with all its benefits to use.
Description
The Dual Compatibility Sensor Upgrade is an easy inexpensive way to extend your hardware and software options.
When should you add the Dual Compatibility Upgrade?
You have the HeartMath emWave Ear Clip sensor and Alive Clinical for emWave software. And you have the Wild Divine IOM with Relaxing Rhythms — or you just acquired the IOM finger sensor device. You want to add the GP8 or the iFeel sensor to any current Alive program you have.

You have a Wild Divine Lightstone or IOM Pro with Alive Clinical software. And, you want to add the hands-free emWave USB sensor, or own one with the emWave desktop software.

If you have Alive Clinical in one hardware format, Somatic Vision makes it easy and inexpensive to use the full 30 workshops, games and environments with either or both sensors from HeartMath and Wild Divine biofeedback systems.
You can now simply get the $50 Dual Compatibility Sensor upgrade to use either or both of your Wild Divine or HeartMath Sensors with your existing Alive Clinical Program.
You choose the best feedback method for your use. Engage each client with the appropriate sensor and game for their best experience.
Your HeartMath emWave offers the Ear Clip option for 'hands-free' play.

The Wild Divine IOM Pro or Lightstone finger sensors will enable you to use the full range of Alive Clinical — add the extra feedback measures of SCL and BVP. *see whitepaper below to see how to best use HRV, SCL, BVP.*
If you want to add more hardware, just click the image to go to the hardware sensor of your choice to add it to your system.
With Dual Compatibility, you don't have to spend on the individual software for each system!
IOM Pro Biofeedback Sensors measuring both SCL & HRV can be used with any of your Alive, Alive Clinical or Alive Pioneer programs.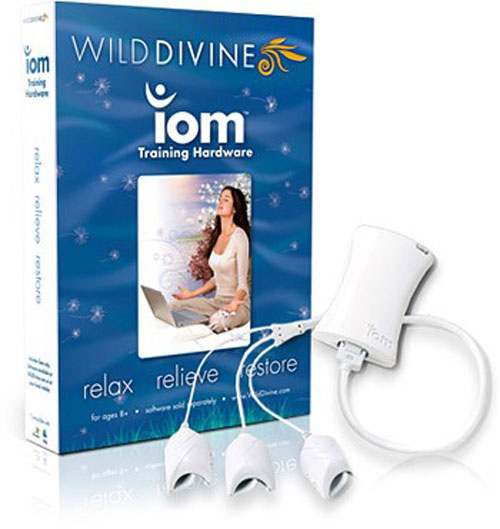 .
HeartMath emWave HRV Ear Clip Sensors can be used with your Alive programs.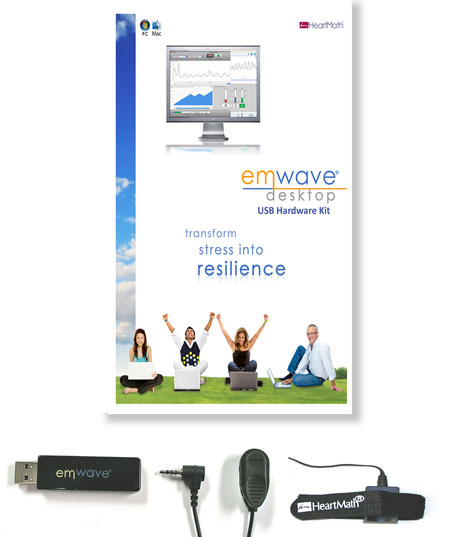 .
Are you familiar with all the ways to gain Optimal Performance for Athletes or Executives?
The techniques discussed in this whitepaper by Dr. Yuval Oded can apply to any biofeedback training session from children with attention issues or to adults needing to relax or remove negative thought patterns, it is not limited to Optimal Flow State Performance as highlighted on page 2.
There is a full range chart of specific measures in SCL, BVP & HRV with specific Alive Clinical Games & Environments such that you get a good understanding of how to use your active feedback system.
Find out more here: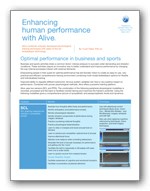 Peak Performance using Alive Clinical Biofeedback A White Paper for Professionals