Advanced Media Player Biofeedback Software
$295.00
The Advanced Media Player makes any video into a Real-Time Biofeedback Option for your Alive system.
You get realtime 3D graphics to show realtime changes in your mind & body!
Experience an unprecedented level of immediate, intuitive feedback in your own home.
A Completely New Biofeedback Approach
Responds to Anxiety and Relaxation Levels via Line graph and numeric displays to quantify your changes.
Uses Heart Rate, Heart Coherence (HRV), Galvanic Skin Response and Stability.
Youtube and Kindle Media added to make any media available for feedback training.
Description
The Advanced Media Player Biofeedback Software program enables biofeedback training with any mp4 video, dvd or youtube program as an add-on for your Alive Biofeedback System.
You get
to train with heart rate feedback for hours while watching your favorite movies for immediate, intuitive feedback in your own home.
The Advanced Media Player Biofeedback Software is one of Somatic Visions most popular games for neurofeedback, and is now available for use with Alive in the more affordable and easier to use biofeedback format – just open Alive and select Advanced Media Player from the games drop down list.
All sessions are saved and count towards Alive points and training time.
Increase the difficulty level of each challenge as you begin to master your new skills and are comfortable practicing them in your everyday life.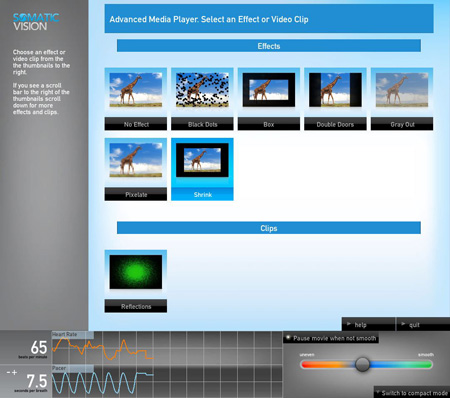 Key Features:
Have fun watching your favorite movies while training your mind body reactions.
Allow the music to flow with your thoughts.
Always have new and improved environments ready to use.
Follow relaxation suggestions to see your improvement.
Easy to change between accurate stress measurements and test levels.
Music changes volume with your stress responses.
Line graph and numeric displays quantify your changes.
Responds to heart rate, heart coherence (HRV), finger sweat and sweat stability.
You can track your Heart Rate Variability, or Skin Conductance — your 'coolness and control' under pressure in REAL TIME as movies, or video 'tests' tug and pull your emotions — graphed right on the screen.
Here are just two examples of countless possible screenshots for your Advanced Media Player Biofeedback Software.
You can watch 'any' video – kids can watch cartoons and teens can see animations of clay faces morphing into new creatures.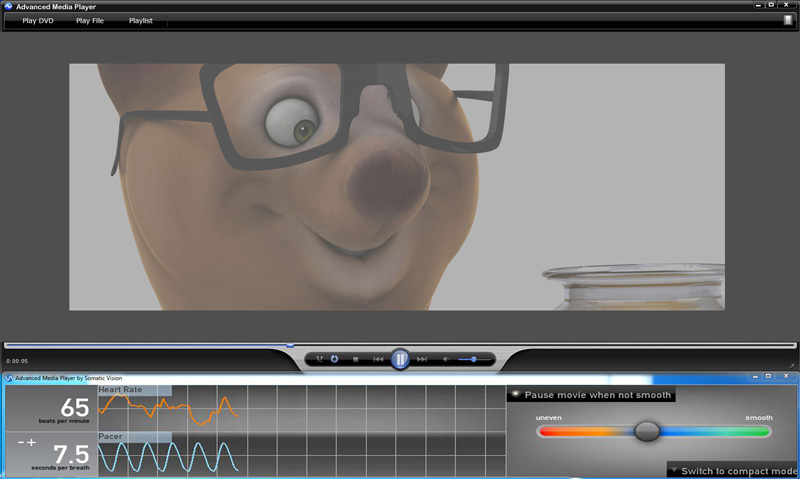 Here are two more examples which show another side of what you can view and do in your Advanced Media Player Biofeedback Software.
Watch fascinating fractals or view scary creatures to test your response.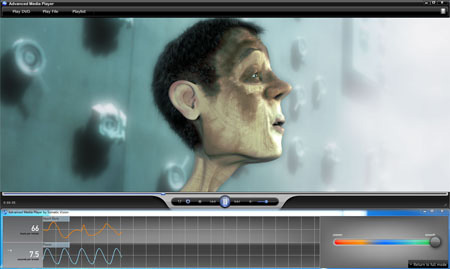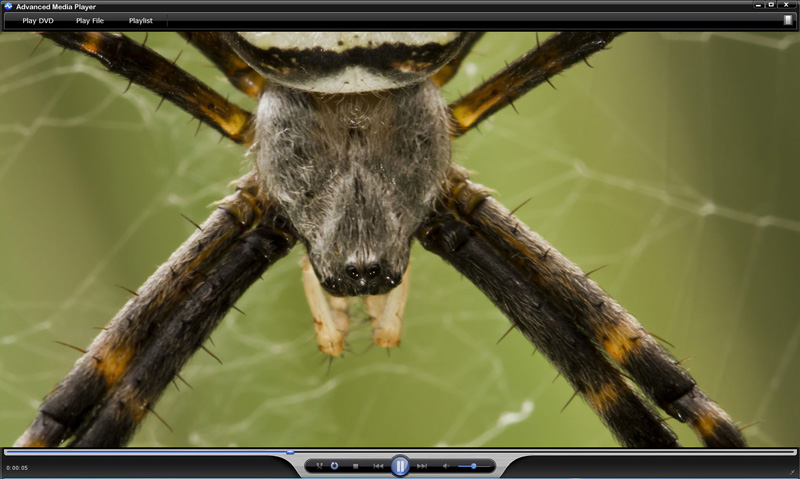 What other types of media and ideas are available for feedback training?
Kindle Books and Youtube Videos of any kind can be used with this new Biofeedback Tool.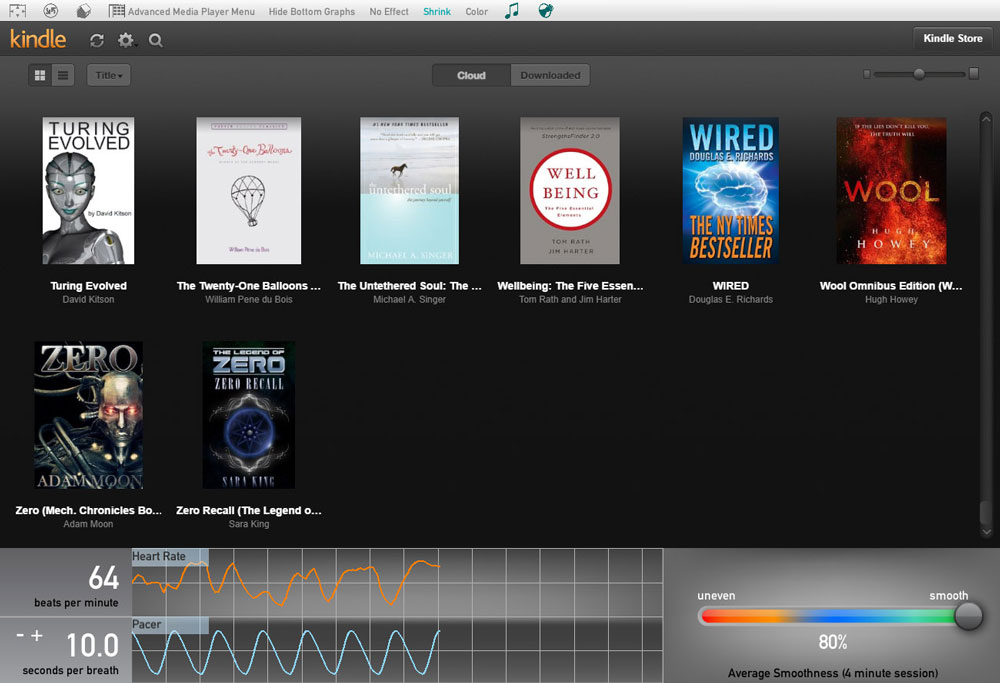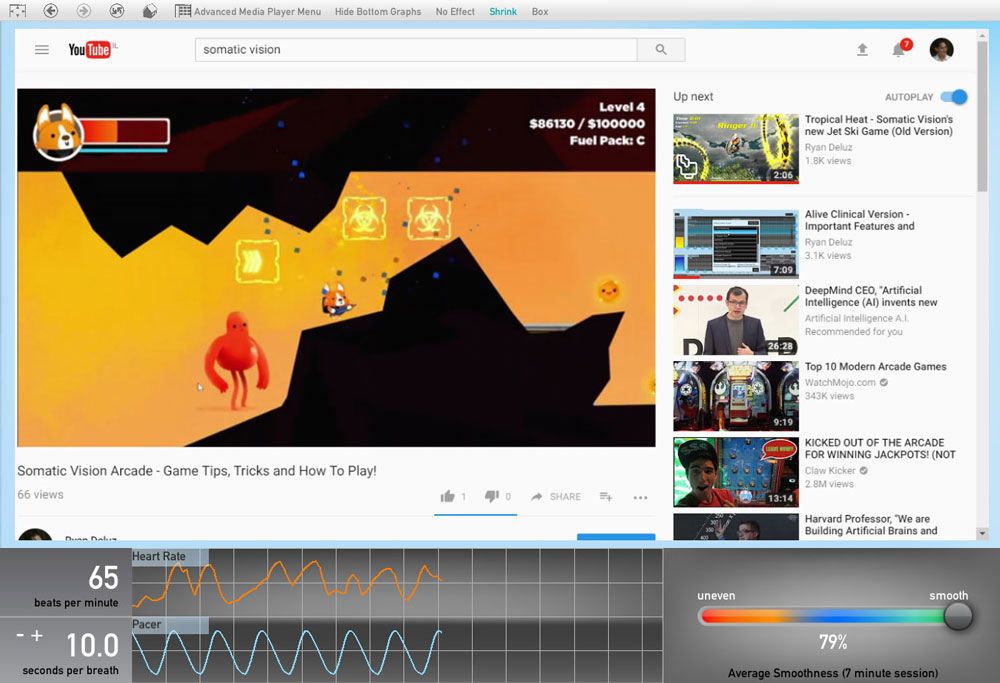 Why add The Advanced Media Player Biofeedback Software to Alive?
Train for hours without getting bored.
Advanced Media Player uses the sensor readings to link biofeedback data to alter the displays of your choosing.
Makes heart rate smoothness training fun and easy.
Skin sweat feedback is available when used with Alive Clinical.
Train with video clips that trigger specific fears or difficulties.
View educational content while training for an improved learning experience.
Yes, the Advanced Media Player allows
YouTube — search and play YouTube videos for an unending stream of fun, free content
Watch DVDs or play almost any video file on your computer
Read Kindle books through the Amazon online reader
Choose from a variety of Advanced Media Player effects, such as shrink, which shrinks the video you are watching in response to any Alive feedback measurement.
Easily train for hours while watching fun movies. Play videos that elicit certain emotional states, to help you achieve relaxation or overcome fears.
What Biofeedback System Choice for Me? Any doubts or questions, get personal help:
clay@braintraincoach.com or 800-678-4210. What's best for you is what we do.
System Requirements:
Alive, Alive Clinical or Alive Pioneer Software with any Alive compatible Hardware Sensor System.
Windows XP. Vista, Windows 7, Windows 8, Windows 10, Windows 11.
Not Mac OS X compatible unless using Windows emulation system such as Parallels
1 GB of Free Disk Space.
Your Advanced Media Player Biofeedback Software may only be used on one computer at a time. The Advanced Media Player Biofeedback Software can be installed on two computers as long as only one copy of Advanced Media Player is in use at any given time.
NOTE: Advanced Media Player uses VLC Player to play DVDs and movies.

If you already use VLC Player it will be modified, and can no longer be updated

, if you install Advanced Media Player