Dual Drive Pro II
$349.95
The Dual Drive II game takes biofeedback action to new heights.
You get realtime 3D graphics to show realtime changes in your mind & body.
Requires Biofeedback Sensors and Alive Software.
Responds to Anxiety and Relaxation Levels to validate emotional and physical changes.
Uses Heart Rate, Heart Coherence (HRV), Galvanic Skin Response and more measures.
Experience an unprecedented level of immediate, intuitive feedback in your own home or with scores of clients.
Description
Dual Drive II is a biofeedback game which makes training the mind, body and brain fun.
Look at the Maximum Graphics Quality in this interactive biofeedback game.
With each game-playing session yielding rewards for extra upgrades, users become more motivated to train their focus and stress-resilience via the built-in progress incentives.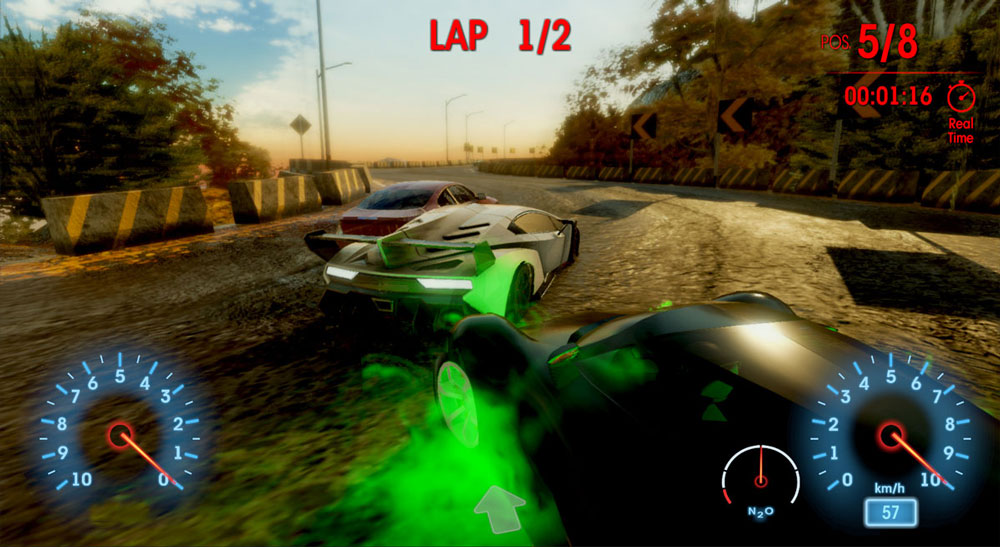 What makes Dual Drive II engaging to users?
Stunningly realistic nature and city environments
Shiny sports cars and futuristic vehicles
Earn money by winning races to upgrade your car
Nitro speed boost, skid, car damage
Intriguing Option to Explore by heading off track to find Secret Paths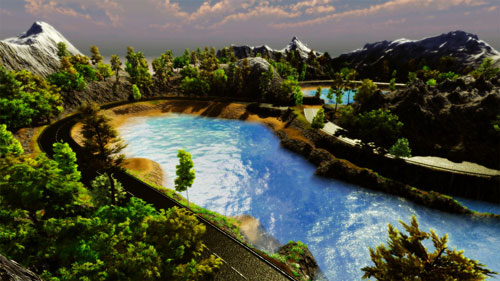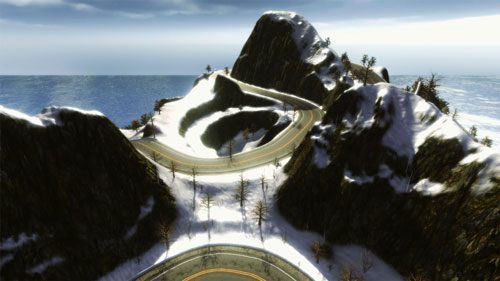 Why will Dual Drive II stay interesting and fun?
Look at all the options.
Players, Users and Mentors can Choose from 14 sports cars and 21 racetracks for endless scenarios of imagery and biofeedback-based gameplay.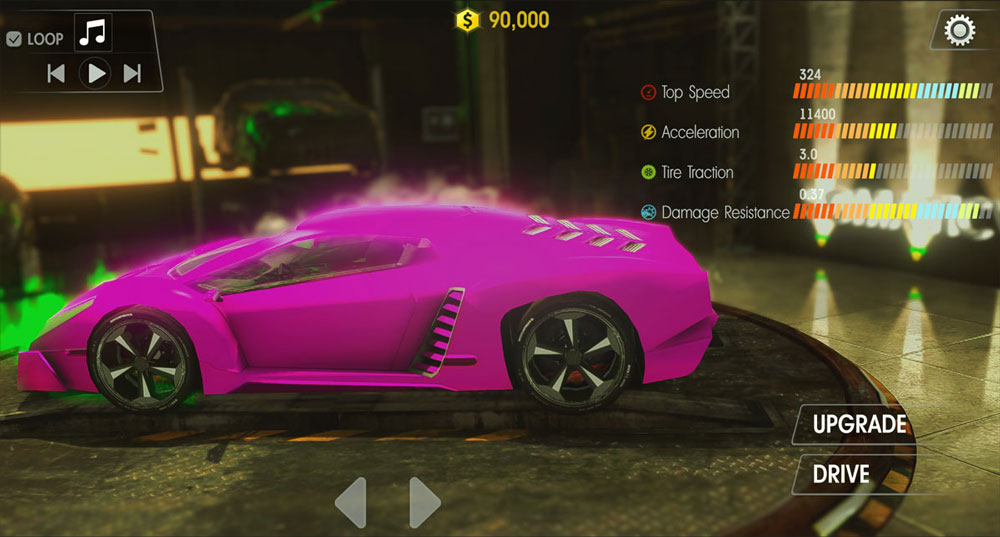 Why add Dual Drive II Biofeedback Software to your Alive System?
Train focus, attention and executive control for hours without getting bored.
Dual Drive II draws you or your client in over many sessions.
Makes heart rate smoothness training fun and easy.
Skin Conductance and Blood Volume Pulse responses are amplified in these driving game conditions.
True Optimal Performance for highly active executives, athletes and performers requires action-oriented difficulties with a wide range of biofeedback measures for anxiety, stress and improvement review.
Engaging and fun methods of training always create an improved learning experience.
Speed through cityscapes, beautiful nature environments, stunt tracks with loops, F1 racing, and a moon race!
Dual Drive II Features Integrate into Training
Dual Drive II draws you in over many sessions.
Unlock new levels and cars. Earn cash to buy and design vehicles.
Clear, immersive feedback with manual and autopilot controls.
Feedback dials can be shown on screen.
Variety of visual and interactive feedback: fog to blur the track, time slowing, camera movement, engine exhaust and interior light color creates visceral learning cues.
Screen changes with biofeedback responses by changes in sound effects, music and brightness combine to make a highly clear and effective training game.
How do you know which game or suite of biofeedback games will be best for you or your clients?
To help you understand each Software Suite and make the best decision, watch this video, made especially for you by Somatic Vision Founder, Ryan Deluz.
Watch as a biofeedback expert of experts goes through the different game suites and highlights new upgrades in this Video Tutorial
System Requirements Windows PC & Mac:
Alive Software with any Alive Compatible Sensor (GP8 Amp, IOM, Lightstone or emWave) System.
Windows XP. Vista, Windows 7, Windows 8, Windows 10.
macOS 10.8 – 10.13.4 (High Sierra) 32-bit app support in macOS
Requires an nVidia or AMD Graphics Card. Minimum nVidia GTX 670 or Radeon R9 280 or equivalent. Recommended for High Graphics Quality nVidia GTX 970, 1060 or equivalent. Intel embedded graphics are not supported.
i5 or faster processor
2 GB RAM
6 GB of Free Disk Space.
Gamepad (optional, Logitech F310 recommended)
NOTE: DUAL DRIVE II MAY ONLY BE USED ON ONE COMPUTER AT A TIME. DUAL DRIVE II CAN BE INSTALLED ON TWO COMPUTERS AS LONG AS ONLY ONE COPY OF DUAL DRIVE II IS IN USE AT ANY GIVEN TIME.